I was so captivated with Mulatto and Gucci Mane's "Muwop" that dropped recently that it was nearly imperative that I wrote an article about how women in rap have been KILLIN it lately. I was ecstatic to hear what Big Latto and Big Guwop had in the works because of the constant marketing of the single allll over social media.
In one instance, you see Mulatto pictured with the iconic ice cream face tattoo that Gucci Mane is infamous for along with her play of Gucci Mane's album cover of "Gucci Mane: The State VS Radric Davis"
One Twitter user told Mulatto that she had "too much dip on her chip" insinuating that Gucci is a legend and she was not touching his level of status. Her response was a screenshot of Gucci Mane expressing his appreciation for the art.
While some on social media expressed their weariness because of the big shoes Latto had to fill in her remake of "freaky girl", lets just say that she ATE! The song starts off with the beat of "Freaky Girl" with a twist- making it hard to not bob your head.
Not only did she successfully execute her rendition of Gucci Mane's song but the ending shot of the music video shows "Justice for Breonna Taylor" with an added picture of the young lady who was an unfortunate victim of police brutality. During this social and political climate, I can appreciate that Mulatto used her huge platform to share such an important message.
Mulatto has been the epitome of women supporting women in the rap game as she has a song entitled, "B*tch From Da souf" with Saweetie, and the QUEEN of Miami, Trina, on the remix. All 3 ladies exude Bad B*tch Energy and shout out where they hail from in the trio in the contagious song.
"Flo Milli S*hit B*tch!"
Another rapper that has been demanding attention is no other than Flo Milli. Flo Milli is far from new on the scene yet has been generating a lot of attention lately especially with her debut album: "Ho, why is you here?"
For starters, those who are familiar with the Love and Hip Hop ATL series know that "Ho, why is you here?" is deemed a notable quote and meme from rapper Joseline Hernandez "The Puerto Rican Princess"
Just a title coincidence? I'm not too sure.
Let's also get into the cover photo of the album. It seems as if women in rap never fail to pay homage to Lil Kim. I immediately thought of how similar Flo's "Ho, why is you here?" and Lil Kim's "Hardcore" album looked.
While the album(with no features) is only 30 minutes long, it's definitely guaranteed to have you and your girls dancing, singing (and swerving) on the road.
It is no secret that Miss Milli sampled Playboi Carti's "Beef" with her own rendition of "Beef FloMix" Flo Milli raps, "Like a OMG Girl I'm a Beauty" giving another shout out to other women in the music industry. Much like how Cardi B did with Bodak Yellow, many were hesitant to give the female rapper her flowers because they "blew up" off of the remake of a male rapper's song. *Yawn*
Not only is Flo Milli lyrical, but her music videos contain aesthetically pleasing visuals. In the "Weak" video, Flo begins by strutting down a walkway of men with money scattered on the floor. There is then a close up as she fans herself with a stack of money while her hair is in rollers with $100 bills inserted. In the next scene, Flo is seen in a room with men counting her money as she rocks long, ghetto acrylic nails and a money durag with an obnoxious train length. TUH! It's a look.
We are looking forward to seeing more from Flo Milli as she has already generated a fan base- even from other celebrities. Did I mention that she is only TWENTY?
"Real Hot Girl Sh*t! AH"
Can we really talk about women in rap in 2020 without celebrating Houston Hottie: Megan Thee Stallion? The answer is hell no. Meg has been all over the charts and especially did not let up with her single "Savage" as it went VIRAL thanks to Tik Tok dances. But it didn't stop there, Meg teamed up with Beyonce on a remix and gave the proceeds to a Coronavirus Relief Fund.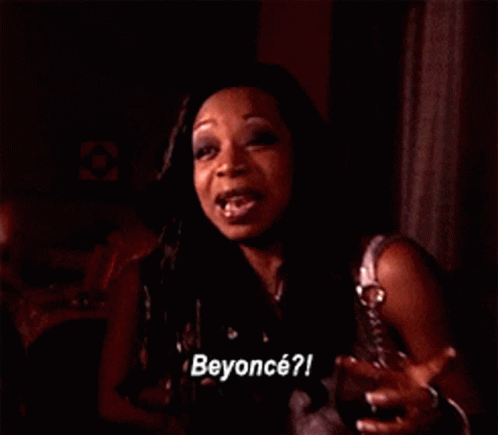 Yes. Beyonce!
While it was Summer 2019, Megan made a song with Nicki Minaj and had samples of The City Girls in "Hot Girl Summer" for some true female empowerment. We truly love to see it.
But we can NOT talk about 2020, without talking about the collab that shook the nation. W.A.P took the world by storm when Cardi B and Thee Stalli hopped on a track together. Social media flooded with comments about the "vulgar" song that was really all about acknowledgement and taking over what is rightfully ours- Our bodies, AND Hip Hop. Even political officials were starting to make comments about the song! It's fair to say, that W.A.P was definitely all that was talked about for weeks!
Since the beginning of Hip hop, there has always been beef with the women in the industry. But with a lot of self proclaimed "city girls" and "stallions" that promote girl power and breaking down misogyny, it is no secret that the rap gworls are HERE! It is a TIME for young women coming up now.
With young ladies bumpin to girl bosses like Rubi Rose, Rico Nasty, Kash Doll, Saweetie, Flo Milli, Megan Thee Stallion, Tierra Whack, Doja Cat, the list goes on and on.. Men are now crying that women are taking pride in scamming and becoming dependent on men and their finances when in all actuality, it's been the opposite.
Women nowadays are not going for the runaround. We're demanding respect, and taking our rightful places on the map. Women are no longer shying away from talking about our sexual desires and experiences, our variety of men, and being an independent boss. (Is this how my mom felt in the 90s? Lol) These ladies are rapping about minding their business, and counting their own money, but if you wanna get next to her? Ice her out. Periodt!
GIRL POWER